Chervin Kitchen & Bath | Ultimate product line
Chervin Kitchen & Bath has been using SAMES KREMLIN FPro airspray spray gun and comments about the great results they were able to achieve in terms of spraying quality and cost savings for their manufacturing process.
Chervin received extremely satisfying results for dye stain spraying applications with the new FPro spray gun featuring the Vortex and Restrictor technologies!
What is Chervin's expertise in the wood industry?
Chervin Kitchen & Bath is a complete custom kitchen cabinet manufacturing company located in the small town of Hawkesville, Ontario, servicing the heart of Waterloo County, as well as, the Muskoka's. 
Chervin's team of more than 100 highly skilled employees is dedicated to designing, manufacturing and installing kitchens, bathroom cabinets and wall units to your exact specifications. Chervin focuses on manufacturing custom millwork, cabinets for kitchen & bath, and hotel furniture: 90% of their work is solid wood process applications.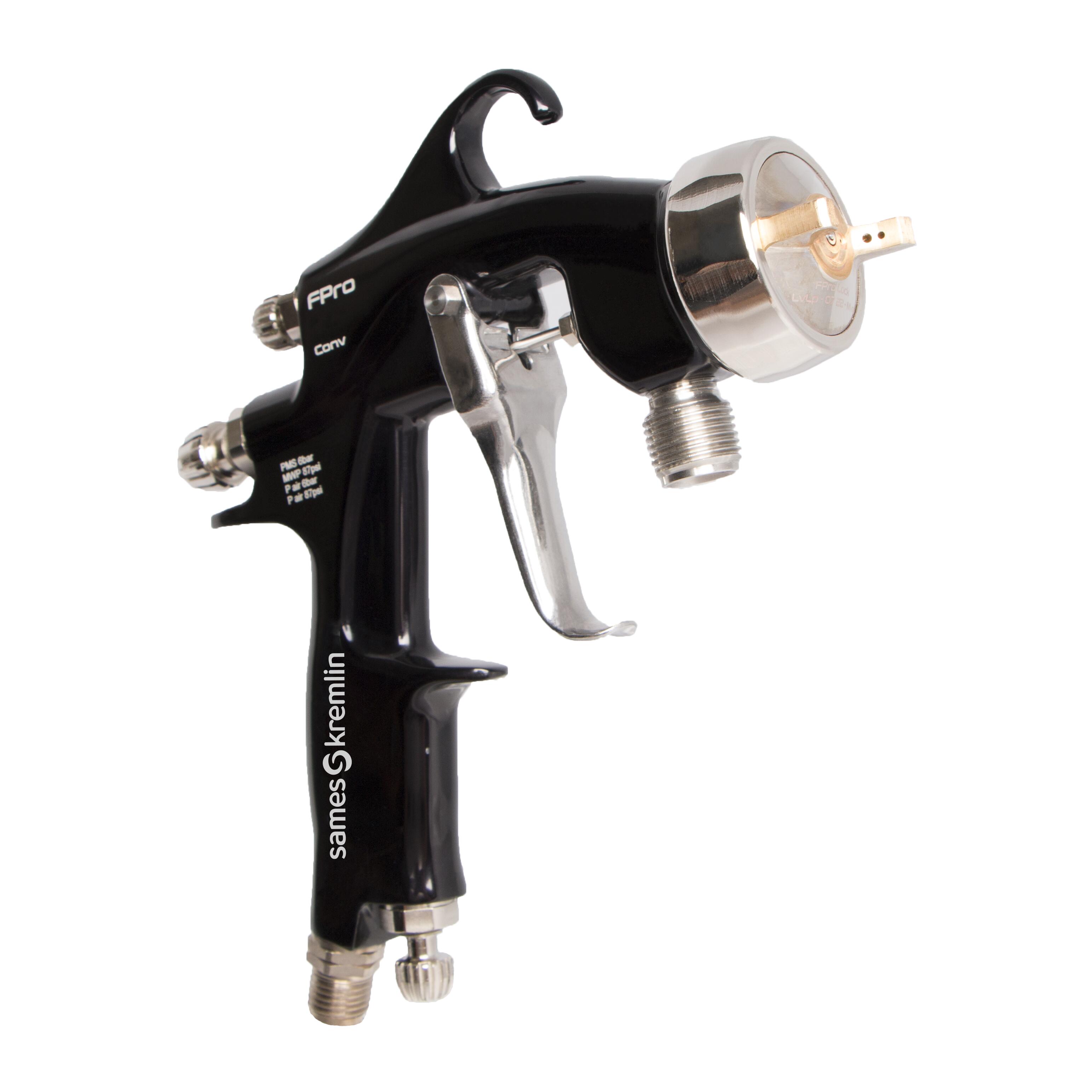 Why did Chervin contact us to help them improve the performance of their finishing line?
Chervin will be expanding their operation in 2019 and wanted to replace outdated equipment with new airspray technology to improve finish quality and efficiency.
Chervin has been a direct customer of SAMES KREMLIN Canada for 20 years.  Mike Baglione, our Regional Manager for SAMES KREMLIN, demonstrated the FPro Conventional manual spray gun.  The FPro was left onsite for two weeks at Chervin so they could test it.  They needed to test the application of dye stains and evaluate the outcome of finish quality and efficiency. 
Why did the solution proposed by SAMES KREMLIN quickly became the preferred solution?
SAMES KREMLIN solution with the new FPro uses innovative Vortex and Restrictor technology.  The new FPro Restrictor increases the nozzle's performance.  Mottling and blotching effects on their millwork products have been eliminated and production has been increased!
What was the feedback of Leighton Dueck about the FPro?
"The FPro is easy to adjust and the operators love the new gun"!  Operating costs have been reduced with new Vortex and Restrictor technology.  There is also consistency of performance and increased quality control.
Please have a look on Chervin feedbacks!